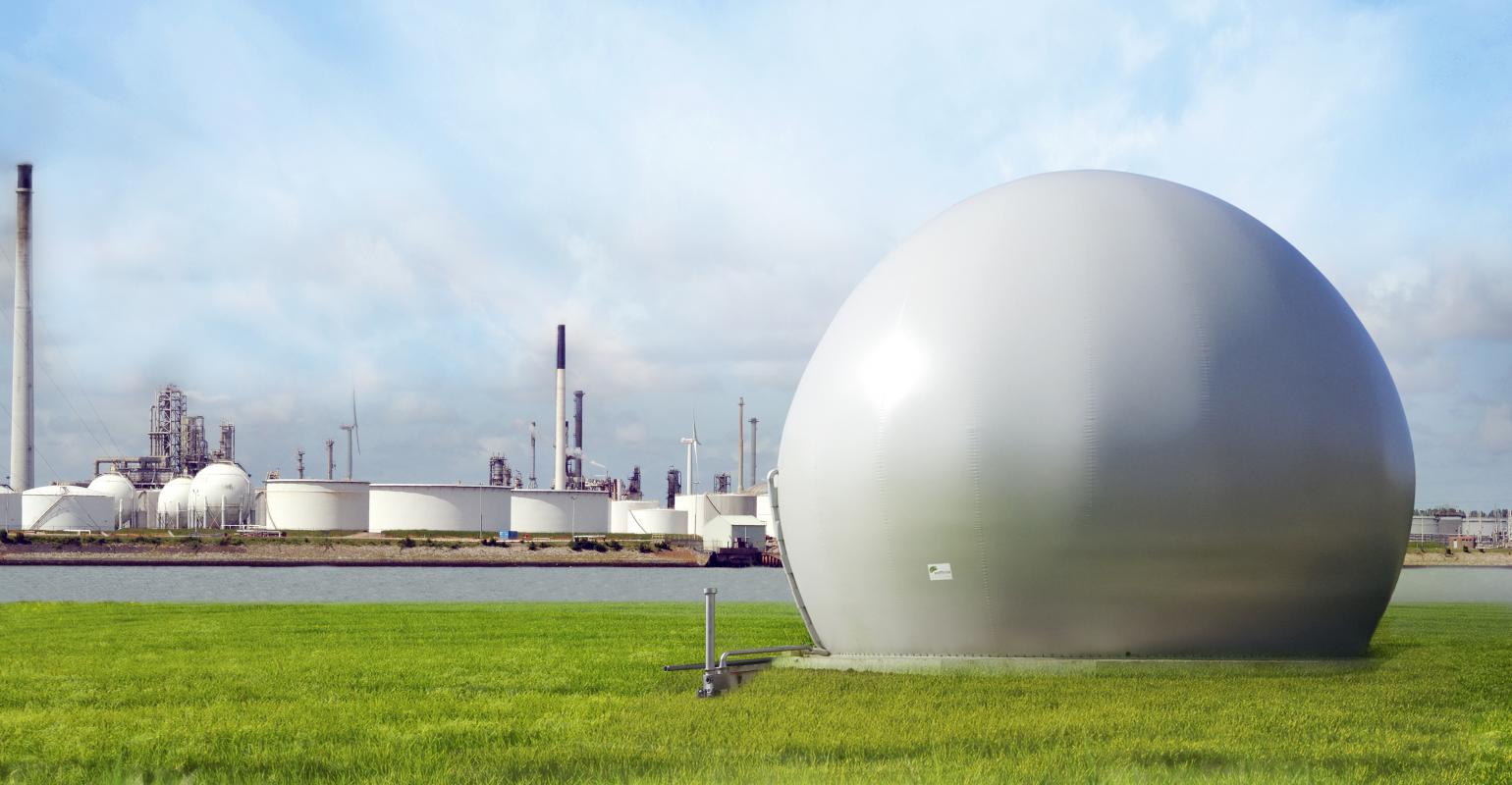 Flexible gas storage, for dispatchable renewable gases both temporary and long-term storage options
The gas buffer has been developed for the storage of various gas types, renewable and fossil alike.
Storage of dispatchable gases, tide gases over until the spot rate price is right.
Storage for the deployment of gas to turbine for intermitent generators to match the demand when renewables such as solar and wind are at low production.
Utilised as gas energy storage, replacing the need for polluting batteries to store renewable energies to dispatch at times of high demand.
A gas buffer also enables the conditioning and mixing of the gas.
The use of double membrane technology ensures a flexible gas storage volume.
Our wide range of gas buffers provides for an efficient construction for the most diverse storage criteria and project objectives.
- STORAGE OF LARGE QUANTITIES OF GAS FROM 50 TO 30,000 CUBIC METERS
- EASILY ACCESSIBLE SERVICE BOX
- SPECIFIC SHAPES, FORMS AND DESIGNS POSSIBLE
- HIGH OPERATING PRESSURES TO 5 - 70 MBAR DEPENDING ON THE DESIGN
- COMPLETE INSTALLATION INCLUDING BLOWER, GAS INLET/OUTLET, PRESSURE RELIEF VALVES AND SENSORS
- SHORT DELIVERY AND INSTALLATION PERIODS
New innovation - Gas bag in a shipping container, as well as our traditional gas buffer ball configuration and our Triple Membrane Roof  Biomethane Storage, we can also fit gas storage into a discreet shipping container.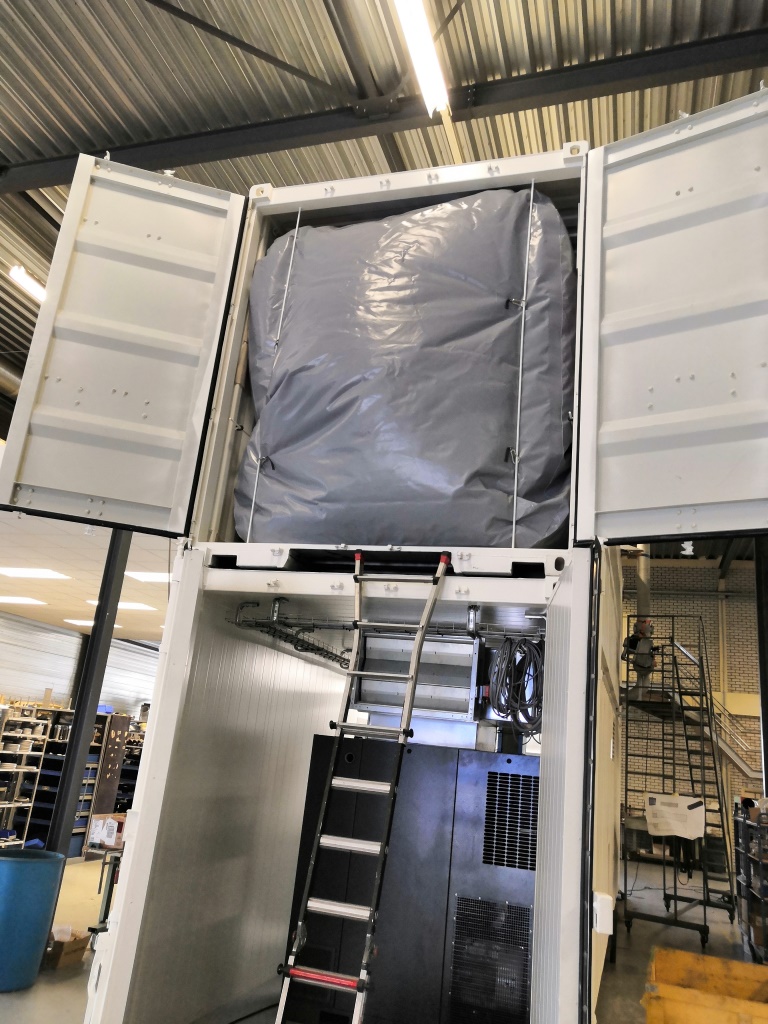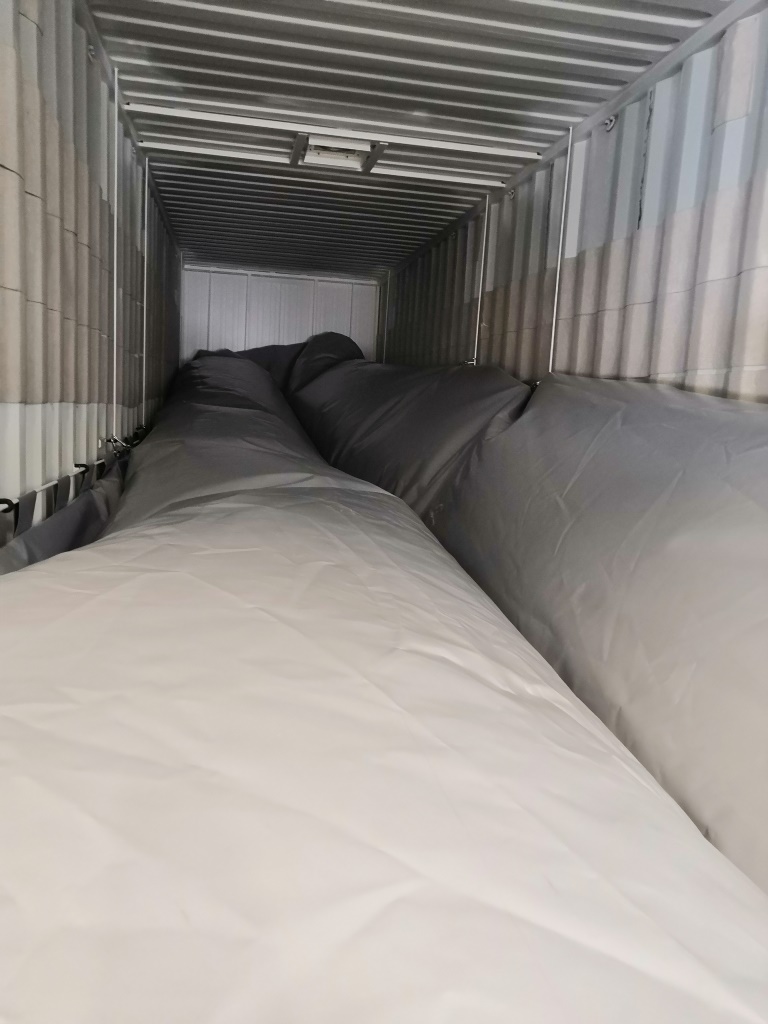 Farmergy are the sole agents for sales and distribution of Wiefferink products in the UK, please get in contact for more details, site visit and quotation.